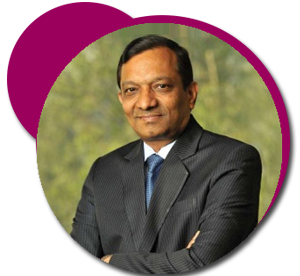 "We would like to see more & more of our teams from India Participate in the International event of AWIM & I would wait to see the day when one of the Indian teams Win the International event in Detroit & comes out on top".
Dr. Pawan Goenka
Executive Director
Mahindra & Mahindra, Group President
(Auto & Farm Sector).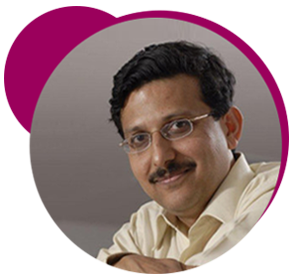 "AWIM is an innovative platform for school children that helps them connect text books to real world in a fun-filled atmosphere."
Dr. Aravind Bharadwaj
Senior Vice President
Advanced Technology and Services
Mahindra & Mahindra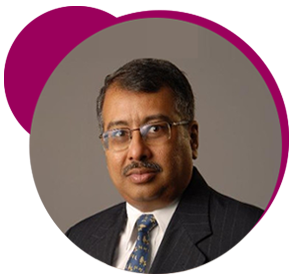 "AWIM is a wonderful interactive way of preparing young students for their life's journey. The manner in which they learn to work together, think and solve problems and seek ways to excel will serve them in good stead as they proceed with the business of living life. That they learn concepts of science and their applications in the process almost seems like a bonus! Both kinds of learning are important for the growth of the nation and must be encouraged. Mahindra is happy to be an enthusiastic partner in this journey!".
Dr. Anirban Ghosh
Vice President, Sustainability
Mahindra & Mahindra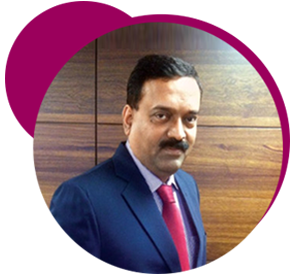 SAE's AWIM is an educational initiative to the young talents to unleash their passion in Automobile Engineering. This event is very near to my heart and gives me immense satisfaction in contributing to this cause. At Mahindra, we believe in RISE philosophy which stands on three pillars : Accepting No Limits, Alternative Thinking and Driving Positive Change. AWIM help us live our RISE philosophy. Mahindra is actively taking part in sponsoring and organizing this event at 15 locations out of total 19. Year-on-Year, we are trying to add new locations to our portfolio, which indeed help us to involve many new young minds to get them passionate about science and automobiles. We are also trying to spread this unique program in the Schools situated in the interior parts of various districts. Our education system is evolving at a much faster rate trying to cater to the need of hard-boiled leaders in today's society. But when I see students participating and competing I feel that we are in-line with the needs of future Indian automotive industry. Mahindra is a proud sponsor of AWIM and we aspire to spread this program across the country and would like to see every school student get associated to this initiative, to glow and grow..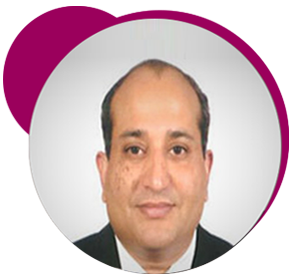 It is said that future of our society is built in temples of education .i.e. Schools at elementary / higher secondary level and subsequently in Professional Colleges. SAE has been promoting the cause of science and Math's awareness in schools and application science in Undergraduate Engineering colleges. Particularly SAE INDIA through its various regional chapters is aggressively promoting this cause through programs like AWIM (A world in Motion), Efficycle, Supra and Baja. I got the privilege to get involved in all programs of SAE, howeversince Last two years I have been convening the SAENIS AWIM in Delhi-NCR region and providing support to Chandigarh-Mohali section also. Being Vice Chairman of Student competition in SAE Northern region I got the opportunity to interact with School students in grade 5 and 6th. It's very exciting and encouraging working with young minds, they are bubbling with energy and innovative ideas. I personally interacted with Tagore internationalschool Delhi, DPS, Gurgaon and DAV school,Delhi in addition got feedback from our college volunteers who coach school teams of Delhi-NCR. Jet Toys and skimmer have given students a platform to showcase their ability to use maths and science fundamentals and generate competitive spirit. They have very innovative concepts to solve mobility issues, traffic congestion and multipurpose vehicles to suit each and every one's need. Nov'15 Regional Olympic at Delhi, we had 70 schools team for Jet and Skimmer challenges ,participation of more than 250 students in Regional round is a testimony of SAE events awareness . Moreover participation of more than 100 College student volunteers and Industry volunteers has been helpful in spreading this awareness. I felt delighted when our Delhi Team won Jet toy Nationals in 2014 at Chakkan and represented India at Detroit. My vision is to include more schools of NCR region as well as introduce toys for 7th and 8th grade students. Aero projects or Mechatronic project are ideally suitable to fill this space. Northern Region teams are actively working on to suggest some toys for senior students and introduce them in AWIM..
Alok Jaitley
Vice President
Body Division Engineering Vertical
Maruti Suzuki India Limited & Vice Chairman SAENIS Student Competition
Convener SAENIS AWIM